It's been a slow drip of news for Matrix 4 updates, so I wait until the end of the month to give you all the most important, juicy details altogether. Here's what's new with what we now know with Matrix 4:
Casting Updates
Neil Patrick Harris
Neil Patrick Harris has been cast, and his role is still unknown. You may recognize him as Barney from How I Met Your Mother. He's also been in movies such as Dr. Horrible's Sing-along Blog, Gone Girl, and a Series of Unfortunate Events. This is one of the most surprising choices to cast, and it will be interesting to see what role he will be in.
Jessica Henwick
Jessica Henwick has been cast, and her role is still unknown as well. You may recognize her as Nymeria Sand from Game of Thrones, or as Colleen Wing in The Iron Fist. She can definitely kick ass, so she's an exciting martial arts casting choice.
Jonathan Groff
Jonathan Groff is another surprising cast choice. He's probably best known as voicing Kristoff and his reindeer Sven from Frozen and Frozen 2. He's also a main character on the series Mind Hunter from Netflix, where he plays an FBI agent, so he can definitely play some serious stuff.
Toby Onmuwere
Toby Onmuwere has been cast, and once again, his role is as of yet a mystery. This casting actually wasn't much of a surprised to me, since he's a main character in the Wachowski's series Sense 8. Not only is Sense 8 seasons 1 and 2 some of the latest work that the Wachowskis have made, it has also been written by David Mitchell and Alexander Hemon, who both helped contribute to writing the script for Matrix 4. I'm expecting to hear more casting choices from people who contributed to Sense 8, especially Doona Bae for instance, who is in Sense 8 too and was a major character in the Cyberpunk scenes of Cloud Atlas, which was also by David Mitchell.
Other News
Keanu Reeves has a girlfriend!
That's right, internet, Keanu Reeves is unfortunately off the market! Considering it's the age of the Keanussance, it was big news when this story broke on November 6 that Keanu was walking down the red carpet holding hands with Alexandra Grant.
After meeting and getting together with Jennifer Syme in 1998, the couple experienced their first tragedy when she had a stillbirth after 8 months of pregnancy. It devastated the couple, who separated, and then not even two years later, Syme was killed in a tragic car crash.
So now after being single for about 15 years, fans were very happy to learn that he found happiness again! Also for someone as cultured and interesting as Alexandra Grant, who is a multilingual visual artist who is also a feminist and has published two books with Reeves, "Ode to Happiness" and "Shadows".
Keanu Reeves and Carrie Anne-Moss are working out again to prepare for their roles
"That was such a shocker," Moss said to ET when she learned she would be returning to the Matrix franchise. "I'm still processing it that I'm going to do that again." About playing Trinity, she added that it's not about "trying to replicate something. You're trying to expand it."
"It's definitely 20 years later and I have to remember to take my time because I get pretty into it," she says with a laugh. "I have to be so incredibly strong to do it." She remembers this because when she was filming the Matrix trilogy, she actually broke her leg doing it.
"That happened," Moss said matter-of-factly about getting hurt. "Every day I was making those movies was incredible. Even when it was hard, even when we were dealing with tough stuff."
Although it will be tough, grueling stuff, Moss reports she's ready for the challenge. "I'm just so happy to be in it and being part of it," she said, adding that what she remembers most about her time working on the franchise is how much she loved doing it. "To me, that's the only part I have control over is my experience on the project — not necessarily how it's received or how it does."
Moss concludes by saying, "I'm taking it one day at a time for sure."
Meanwhile, Keanu Reeves is back at Taran Tactical to train for both The Matrix and John Wick movies. So perhaps we can expect…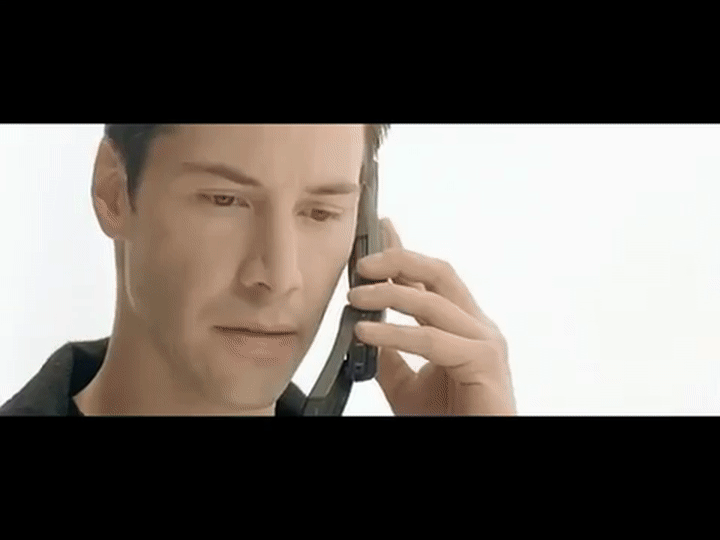 Guns. Lots of Guns. 
Last, but not least: Matrix 4 finally has a release date!
Matrix 4 has finally been given a release date, so mark your calendars: It's May 21st, 2021. For now this is conflicting with John Wick 3 release date (which still doesn't even have a script yet) but it's expected John Wick will be bumped to a later date. Nonetheless, that didn't stop mega-fans from dubbing the day as Keanu Reeves day.